Features
NeoScrypt is a high secure, memory intensive algorithm, which is designed to be asic resistant. NeoScrypt PoW-Blocks can be solved via CPU and GPU which helps with decentralization, because the average person is able to find a solution.
Another security layer is the combination of Proof-of-Work with Proof-of-Stake. TrezarCoin network produces 2/3 PoW Blocks and 1/3 PoS Blocks.
0% PoS is a unique feature of TrezarCoin, which is implemented to secure the Blockchain. PoS in TZC does not provide a fixed annual % return as normal PoS. In 0% PoS your mature coins in your wallet will mine Blocks with their "hashingpower" called coinweight.
TrezarCoin supports multi-algo to be secure to the highest level with NeoScrypt Proof-of-Work, Sha256d Proof-of-Stake and BLAKE2s for Blockhashing.
Proof-of-Work

67%

Proof-of-Stake

33%

Security

100%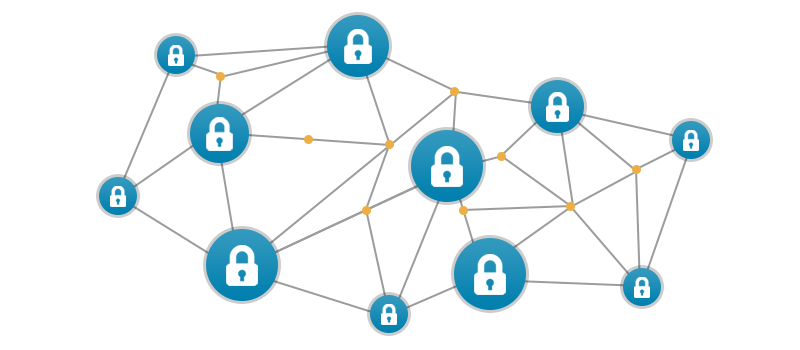 Decentralization is the key
Super Secure and Energy efficient PoW/PoS Coin with implementation of the most advanced 0% PoS by Ghostlander. TrezarCoin supports multi-algo to be secure to the highest level with NeoScrypt PoW, Sha256d PoS and BLAKE2s for Blockhashing.
Frequently Asked Questions

Where can I buy Trezarcoin?
Trezarcoin can be bought on these exchanges:
What is 0% PoS?
0% PoS is an extra security layer for Trezarcoin. 0% PoS doesn't give an annual % return on your stake. Instead your mature coins can mine blocks. Every PoS block has a value of 100 TZC. The Algorithm for PoS is Sha256d.
How long does it take for my coins to be mature?
The default for staking is 72h, but you can adjust it to 24h by using these lines in your config.
stakemindepth=1000
or
stakemintime=24
How do I Stake?
Your coins need to be mature, at least 24h in your wallet.
Your wallet needs to be open while staking
Your wallet needs to be unlocked!
Where do I place my Config File?
Your Config File needs to be placed into your /TrezarCoin/Data folder
Save it as "all files"
Make sure its a .conf file not .conf.txt
Which Config should I use?
I recommend using this standard config.
irc=0
dns=1
qtstyle=2
daemon=1
server=1
stakegen=1
logtimestamps=1
minersleep=2000
stakemindepth=1000
stakemintime=24
stakecombine=2000
stakesplit=4000
port=17298
rpcport=17299
rpcallowip=127.0.0.*
rpcuser=username
rpcpassword=password
Which Pool should I use?
November 26, 2017
"I have so good feeling about TZC, it is so peaceful and confident to just observe the stakes flooding into wallet. I see so many people panic when btc moves 500 usd, then i just look at my tzc wallet and feel so good and relaxed…
…I like what i just said, gonna turn it into tweet."
Mirrax
November 29, 2017
"Chekaz man great job!  Since day one man you have been around and really keeping things moving with this project!  Very organized and professional. »
DJKapitalKev
November 5, 2017.
"I was somewhat skeptical at the start, but chekaz and mirrax def proved me wrong. I only regret not investing more."
iWens Fortis
November 28, 2017
"Happy I've found this project early…I always seem to miss the boat, but am determined not to this time round lol. Keep up the great work team"
Immortal_1
November 26, 2017
"Great work so far, community is getting bigger and is very active"
Adam Kubát
November 28, 2017
"I have to say that I really respect the transparency that this project has. You answers pretty much everything that people ask in bitcointalk thread. keep up the good work!"
Iipe
November 27, 2017.
"Hi everyone, a friend from a different slack recommended me here – just looked over your white paper, super exciting stuff. Best of luck with the project, the team look like a dedicated bunch and I am eager to see what you guys have in store"
LordJord8
November, 30, 2017
"BTW: look at your portfolios – there's just Dash and !!!!TZC!!!! that are still green. Almost all other important currencies show red after last nights massacre."
Jabba